Spring is the perfect time to plant the seed for a budding relationship or just a sexual encounter.
Flowers are blooming and women are swooning.
Now is your time to take control of your life and learn how to make any woman sexually attracted to you.
To accomplish this, we will look at what women really want, how to make her feel feminine, how to confide in her to increase attraction and trust, and, finally, how to touch her to create sexual tension to make her want you
1.     What women really want
To understand how to turn a woman on and make her have an insatiable sexual thirst for you, you need to understand what women want and how they want to be treated. Women want to feel desired in an animalistic way. They want to feel like you want them and no one else.
In women, there is a tension of two very dissimilar feelings. That tension is between being desired and in an animalistic way, yet they also want to be appreciated and respected in an almost domestic sense that craves some stability. It might sound like an oxymoron, but it makes sense once it gets broken down.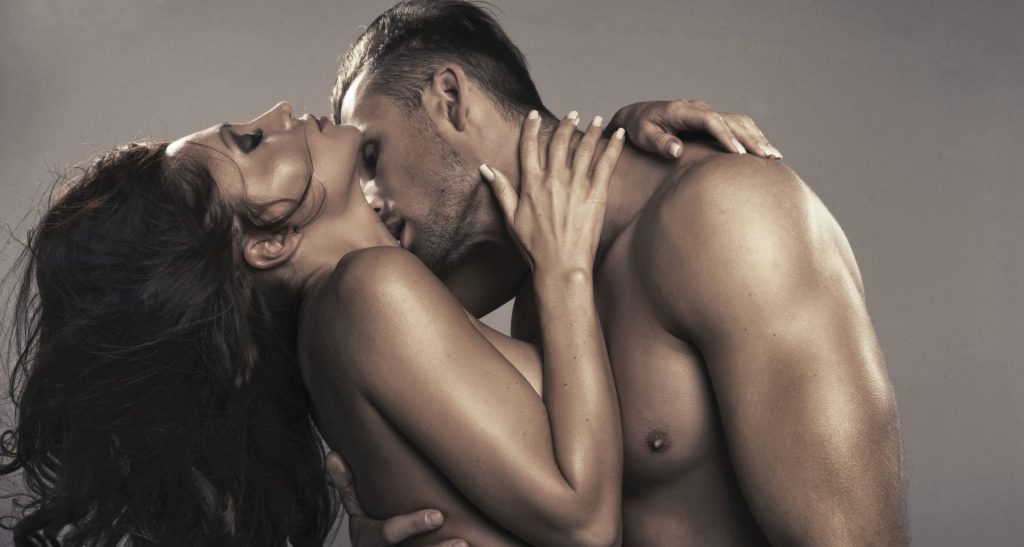 Women want to have excitement in their life, and they want that chase to happen when they meet a guy that they like. The feeling of uncertainty as to whether or not a man likes her drives her a little nuts, but if you really want to make a woman hot for you, you need to desire her and show her that you do.
How to make her feel desired:
look at her deep in the eyes with a primal lust for her.
compliment her on her appearance or something that she does that you find extremely sexy.
Flirt like it's your day job.
Pay attention to the small things. Women feel desired when you notice the small things that she does for you and/or the small changes she does to/for herself. For example, is she rocking some new clothes or a new haircut? If she is, you should complement her. And if you don't know, you should pay a bit more attention. She will be more impressed that you've noticed these small changes that she's made over the actual compliment itself.
So the take away from this is that women want to be desired by men, not smothered, and they also want to be appreciated for their actions. If you can show her you want her and respect her, you're going to make her want you.
"Men are motivated when they feel needed while women are motivated when they feel cherished." – John Gray
2.     How to make her feel feminine
Women are strong and independent, but they don't always like to wear the pants in a relationship. That makes them feel more like your mother than your lover, and this creates a different relationship—not one of a sexual nature but, rather, one of a nurturing dynamic. This makes her want to put on her sweatpants not put on lingerie.
Women want to feel feminine. And when they have to take on a more controlling masculine role, their sexual desire decreases. This is one of the principles of attraction. So instead of decreasing your chances of being with a woman intimately, how about we work on some ways to increase those chances.
To make a woman feel more feminine, take the lead in certain situations.
Some ways to take the lead are as follows:
Make her dinner. Have it ready when she gets home from work or school. This makes her feel appreciated and lets her know that you are thinking about her.
Plan a date. When a man plans a date for a woman ahead of time, it shows her that he wants to schedule time to make sure that they will see each other, and in "womanese," this means a lot. And it is key in making her attracted to you. Like the quote above says, women are motivated when they feel cherished. So cherish her through your actions, not your words.
If you can get a woman out of her head, you have a greater chance of getting in her pants.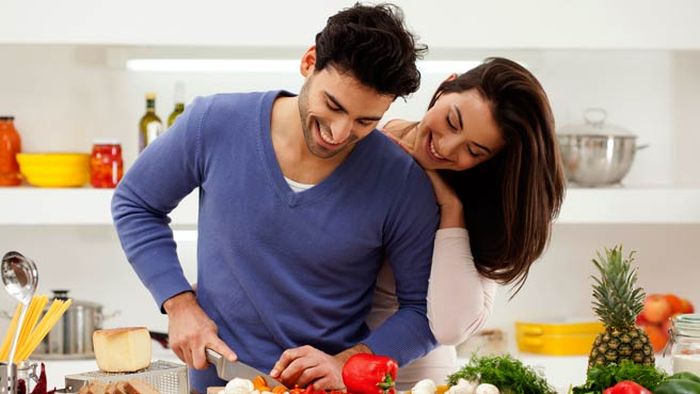 I'm not saying that you have to do everything or initiate every single encounter, but taking initiative and making an effort speak volumes to women. If a woman is not reciprocating any gestures of kindness, and she is just taking and taking, then I think you have a selfish person on your hands. In any stage of any relationship, it's all about give and take. So give a little to get a little.
3.     How to touch her to increase her sexual desire for you
A man who is not afraid to touch a woman is a man that women want to be touched by.
The guy who is successful with women is the guy that can get any woman he wants because he commands attention; he gives off an air of being fearless and isn't afraid to state his intentions.
That is the guy that turns women on.
Now that is not for all situations. A little side note here is that you can also be vulnerable once you start to get to know someone. Being vulnerable is not a bad thing, but being needy, clingy and cripplingly insecure is not the way to make a woman want to sleep with you.
Okay, back on topic. A man who takes charge is a man who is not afraid to touch a woman to subtly let her know that he sees her in a sexual way and not just a friend he wants to eat pizza with and play videos games with.
So some ways that you can touch her to increase her sexual desire for you are as follows:
Hug as a greeting.
Touch her when you want to make a point or get her attention in order to build sexual tension.
Some places to touch her are her forearm, the small of her back, her waist, her thigh, and/or her hair.
You can touch her, or squeeze her, where her thigh meets her knee, you know that ticklish spot? Squeeze that to get her attention.
Tickle her to let her know that you're flirting and not just hanging out in hopes of being friends.
There is no time like the present to start increasing attracting with a certain gal now that you have three ways to help increase her sexual attraction towards you. Remember that women are motivated when they feel cherished. So show her that you desire and appreciate her through small gestures that let her know that you're thinking about her. And most importantly, touch her.