---
Having trouble finding a girlfriend? There's a chance you're getting in your own way. These are some general reasons why a lot of people in this day and age are still single.
1. Your expectations are too high
One of the main reasons why you're single is that your expectations are too high and unrealistic. Maybe you have one of those checklists that sounds like this: brunette, thin, not taller than me, can cook, has her own money, is the perfect mix of sexy and cute, loves sex, likes all of my friends, is independent, etc.
We all have traits we want in a partner but if your list is too extensive and specific, you might be setting yourself up for disappointment, which is a definite contributor to your non-existent relationship status.
These lists are problematic. Think about a woman's potential list and what it's like to live up to other people's unrealistic standards? 
Her list:
humble
sexy
confident
adores me
 thinks I'm beautiful THE MOST beautiful woman in the world
loyal & committed
makes me want him by sometimes ignoring me
loves to travel
funny
generous
patient
romantic
Do you want to try to live up to those standards?
Honestly, the list could go on and on for both men and women but I think where we've gone wrong is that we're constantly inundated with images and ideas of perfection. The perfect gym body, the perfect gym couple (#relationshipgoals) but what we fail to see in our daily social media intake is the quirks and imperfections that make us unique and special.
Many people even think that for a relationship to work they need to follow some arbitrary checklist that worked for one person, when in reality, you determine what works for you and your partner.
"It's really simple: We all have our own imperfections. Everyone we date also has their own imperfections. Intimacy and romance is determined by people who have comparable and complementary imperfections to one another."

-Mark Manson, author of The Subtle Art of Not Giving a F*ck
Having a type is holding you back. Throw the arbitrary check list out the window. Try and just meet and engage with people for the sake of expanding your horizons. Test yourself by engaging with people who you wouldn't have before for the sheer purpose of trying to learn a different way of being in the world. And learn some new things about yourself along the way! Open your mind and your preferences.
2. You lack self-confidence
René Descartes says "Cogito ergo sum." I think; therefore, I am.
"You are what you think about all day long."

– Ralph Waldo Emerson
What you think you become.  The way that you think and speak about yourself directly correlates to how you carry yourself and how people perceive you.
Trauma therapist Lisa Ferentez says that your thoughts profoundly impact your mood and emotions.
This impacts your behavior, self-confidence, and the healthy risks that do or don't get taken, as well as your self-worth and self-esteem in all areas of your life: personal, professional, romantic, and so forth.
"Being single is FAR better than settling… So, stand up for yourself and who you are and what you want."
–Jim Wolfe on Eliminating Frustration With Women
The way that we think about ourselves directly effects how we engage with the external world.
A lot of a lack of self-confidence has to do with fear and desperation. This is the "I'm afraid, so that must mean that I can't do this" mindset. Ferentez says that, being afraid translates to 'There's no point in trying or believing that success can be achieved.'
Be kind to yourself. We're all trying our best. When you're feeling afraid ask yourself "what do I have to lose by trying something new?" The answer will usually be "nothing." At the end of the day, whatever happens to you, you will be ok.
So remember to keep your self-confidence high and your expectations reasonable and you'll find your perfect match before you know it.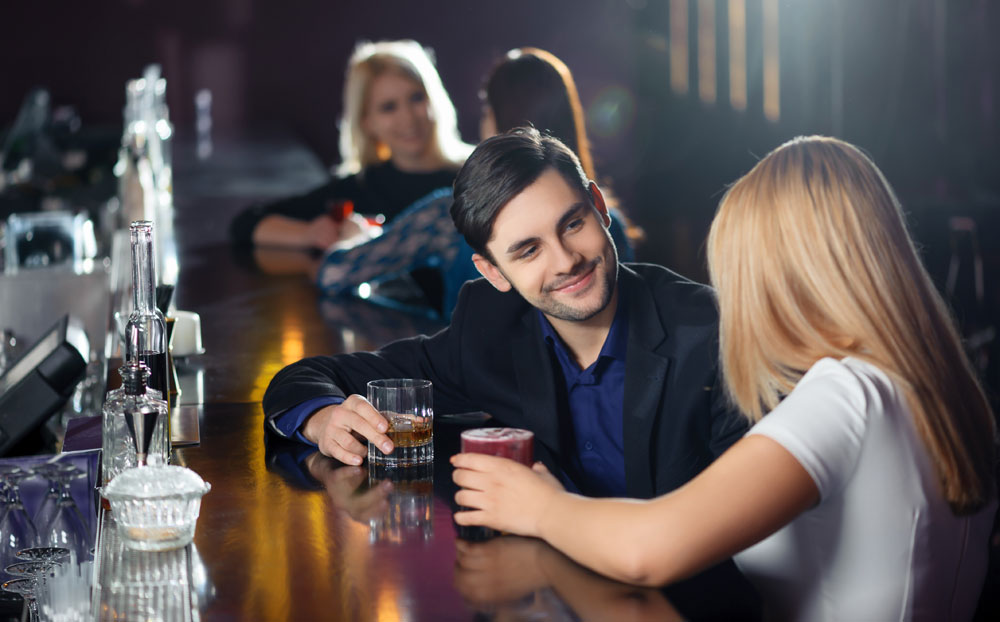 ---
References
---